With seasonal rates, we offer a variety of community and recreational facility rentals. Please note that we do not have a rental hall for large specialty events.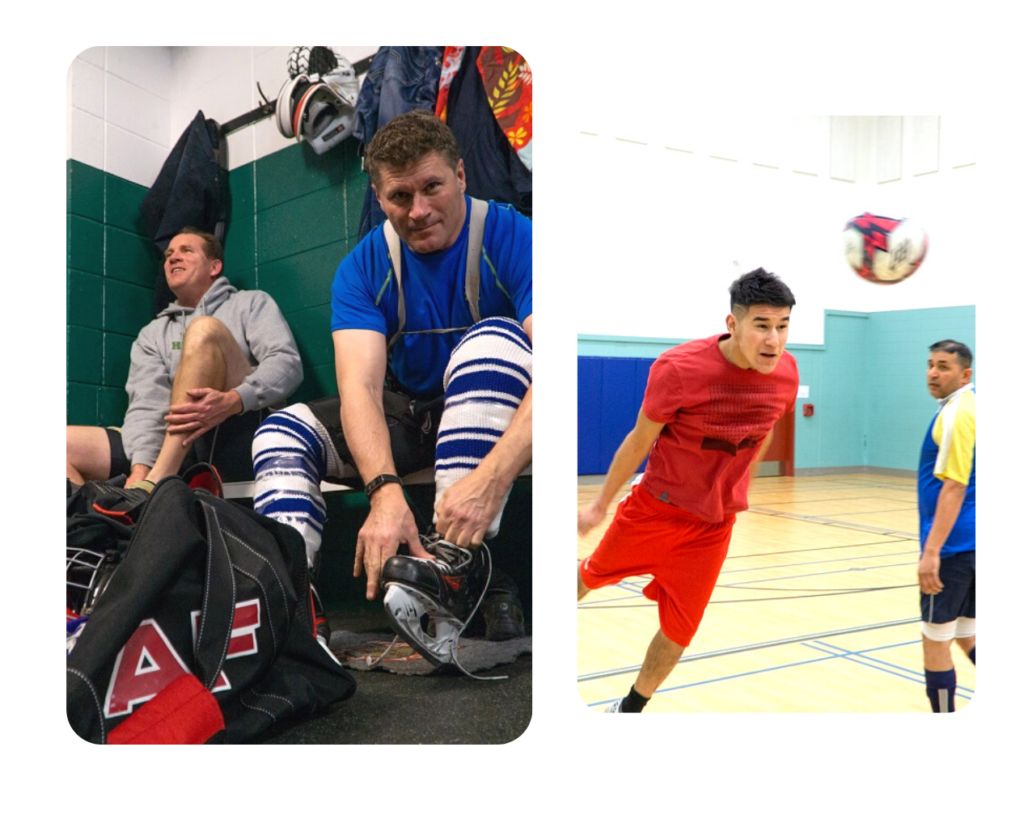 With stand seating for viewing, five full change rooms, seasonal concession services, and LiveBarn on demand streaming, August to start of April is arena ice. April to August is dry floor rental.
Inquire about great rates for August pre-season ice and December holiday party options!
Fall & winter ice books fast, daytime, early morning, and late evening limited spaces may still be available. 
Last day of arena ice is April 2, 2023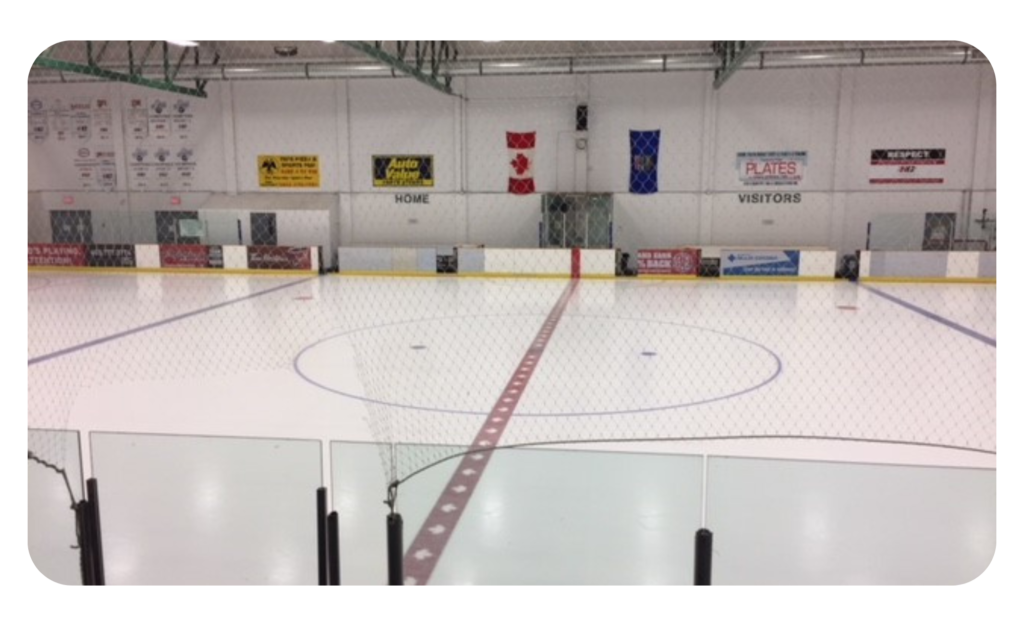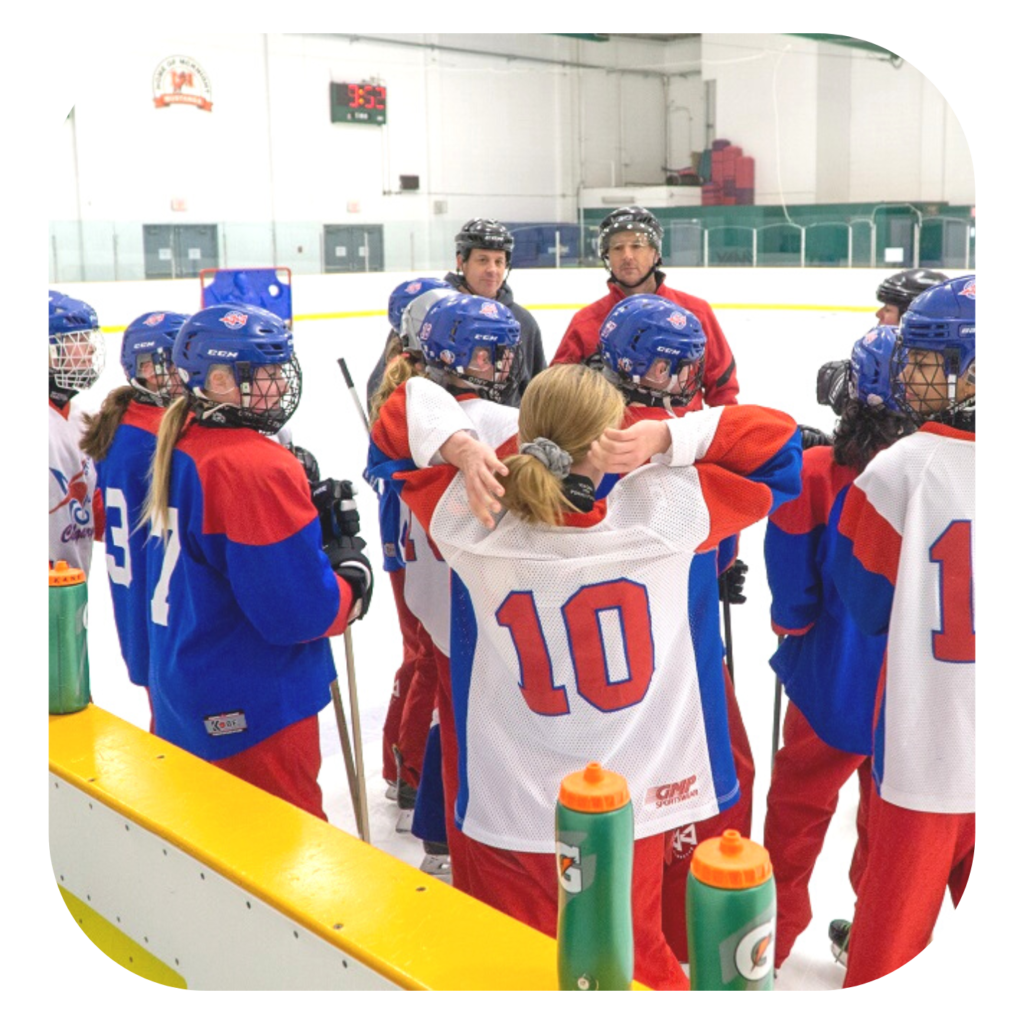 With eight sheets of ice, seating for up to 64 guests, and bar service available, our curling rink is a great place to host your next gathering or corporate event. Rental packages include a mandatory half an hour lesson, with exceptions, and brooms and sliders for guests. Curling ice is in late September to early April. Last day of curling ice is April 1, 2023.
Additional ice time is $105 per hour. Bar service limited – four sheet rental min. to secure. Monday 9 to 11 p.m. league space for min. four sheets still available for $104 per sheet.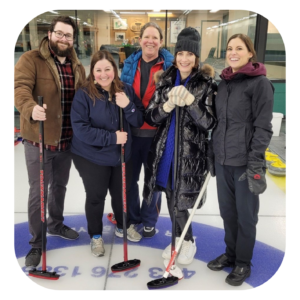 "We wanted to thank Rob at the Huntington Hills Curling Club for his warm welcome and excellent curling lesson. As a group of teachers, we were impressed with his ability to explain things well. Rob was extremely kind to include a complimentary lesson with the lane rental. His generosity is a testament to the top quality people who live in Calgary!"
With basketball nets and limited sporting equipment available for use, our gym books quickly on evenings and weekends. Ask about availability and smaller rental options like our board room or auxiliary room for certain activities. Tables and full seating not permitted in the gym.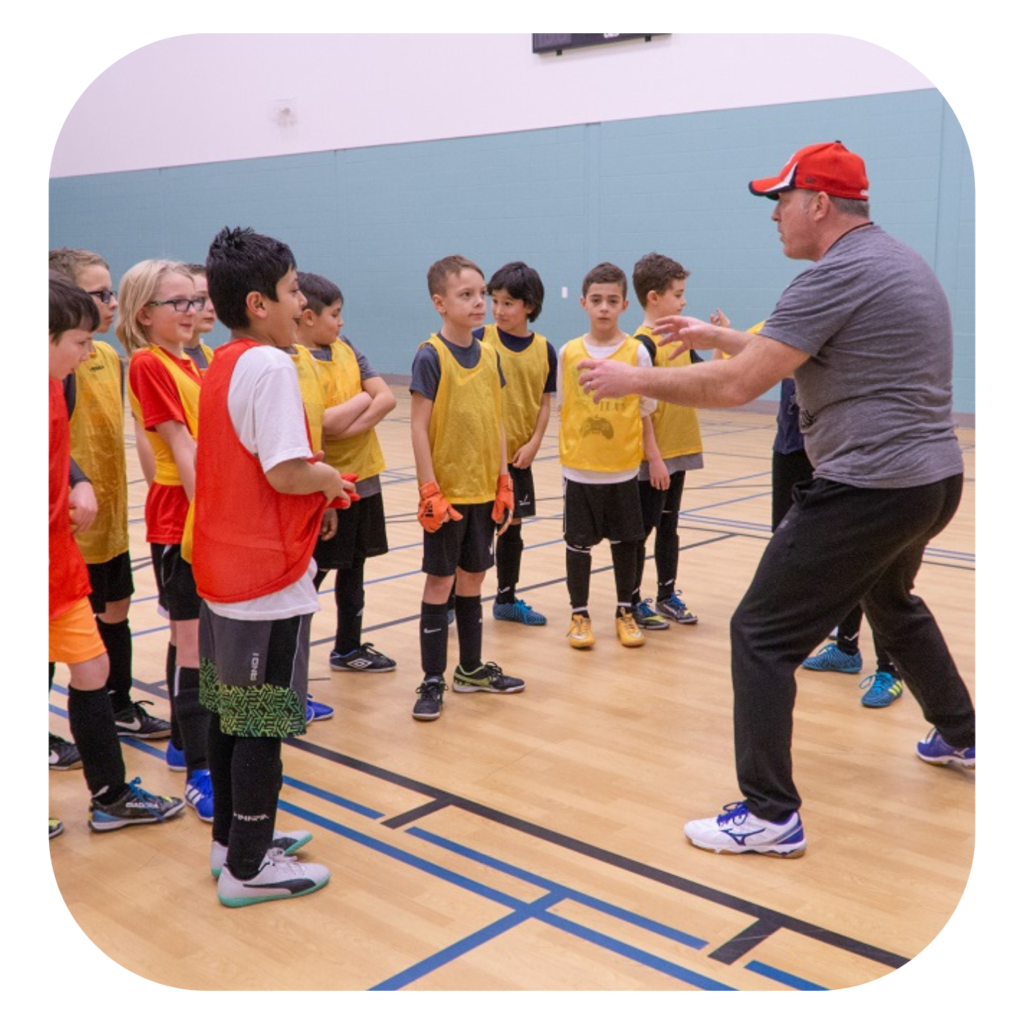 Board rooms & auxiliary room
With both an upper and lower board room, and an additional auxiliary room, we can accommodate a variety of smaller activities such as fitness groups, meetings, birthday parties, and more.